About Me
I've been in the "peoples" business all my life.
I've been Caring for people. Managing people. Supporting people. Helping them work to timetables and deadlines. Looking after the finer details of business. Negotiating with others. Making sure things go smoothly. I've worked in large corporations. I've run my own company for 18 years.
I understand how business works.
I've obviously got my Realtor's license.
But I've also got my Broker's License.
I'm a Graduate of the Realtor's Institute [GRI]
I'm a Certified International Property Specialist [CIPS]
I'm an Accreditied Luxury House Specialist [ALHS]
I'm constantly taking courses and educating myself. You should never say you know everything. The world is continuously changing and it's my responsibility to keep up to date with every aspect of Real Estate.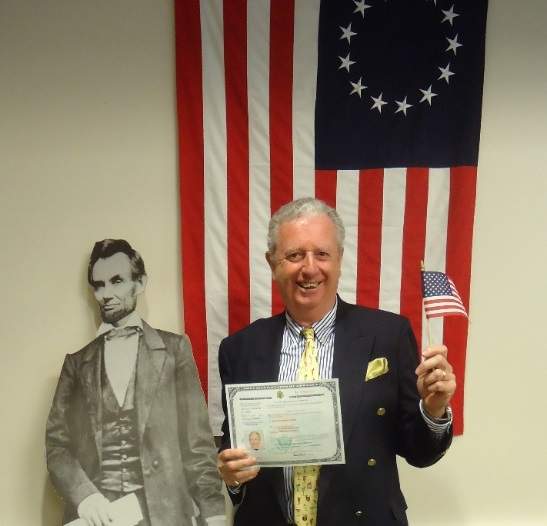 Receiving my citizenship in 2013.
I was brought up in London and the South East of England. I worked with large companies in Retail Management; Marketing; Finance; Human Resources; Interior Design; Property Management and Maintenance. Then I ran my own Service Company for those 18 years. With my American wife Kitty, we lived in West London, overlooking the River Thames.
We moved to Vero Beach in 2002 and shortly after that, I became a Realtor.
We love it here.
Kitty runs a Personal Assistant Service. She's a highly qualified Yoga, and Remedial Yoga teacher and a proponent of Ayurvedic medicine.
We're both actively involved in the community and I've just finished a very rewarding year as President of Vero Beach Rotary.